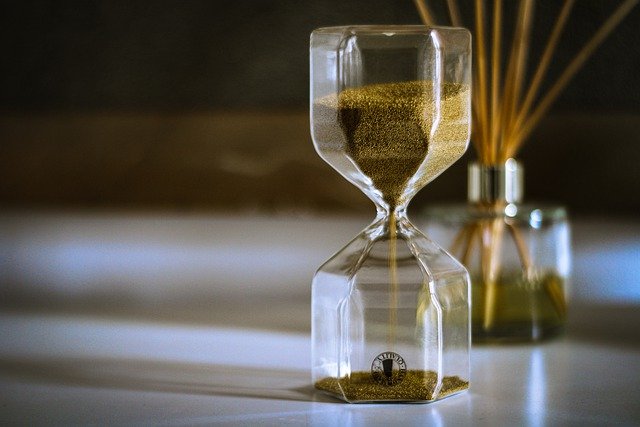 There is a time for everything and a season for every activity under heaven.
A recurring theme that I've heard preached over the last couple of months as my family has been dealing with two experiences of grief, just 47 days apart.
What do you do when there is nothing else to do but wait?
I must say, Ecclesiastes 3:1 is a comforting piece of scripture for me, especially during this period of loss, because it reminds me that when I seek God's will and search for His guidance, He always answers…it just may not be on my schedule…
Sometimes we're called to move but often, we're called to wait. Those answers that we receive when we call on God may not come with a schedule like we're so accustomed to having here in todays society. So instead of going full steam ahead….wait patiently in God.
He WILL show you when it's time to move forward.
There is a season for everything. It's not easy to grasp that in 2021 because doesn't it seem like we're always waiting for something? Whether it's a new job, results from a doctor, pandemics to pass, new relationships to blossom, or in my case…waiting for grief to get just a little easier.
We're taught by all the "guru's" to jump at opportunities and go get it! Don't waste time. Why wait? Act now! Seize the day!
So what do you do when there is nothing else to do but wait? When it comes to our faith…the answer is simple but not easy to execute.
We wait.
We wait, like we're so often CALLED to do. Like Abraham was waiting for a son. Jacob was waiting for Rachel. Mary, the mother of Jesus, was waiting for a fulfillment of the promise that her son would be the Messiah. These are just a few examples of times people were called to wait in their faith. Scripture is filled with situations and scenarios where God asked us to wait. Time is in His hands and 2021 is no different.
We must trust in Him enough to hold onto His promise and we follow wherever He will lead, at His pace, on His time.
Have faith.
My times are in your hands. – Psalm 31:15
God's got you.