Therefore, there is now no condemnation for those who are in Christ Jesus, because through Christ Jesus the law of the Spirit of life set me free from the law of sin and death. Romans 8:1-2
We spend so much time beating ourselves up, don't we?
I have the most amazing news – we get to stop doing that now!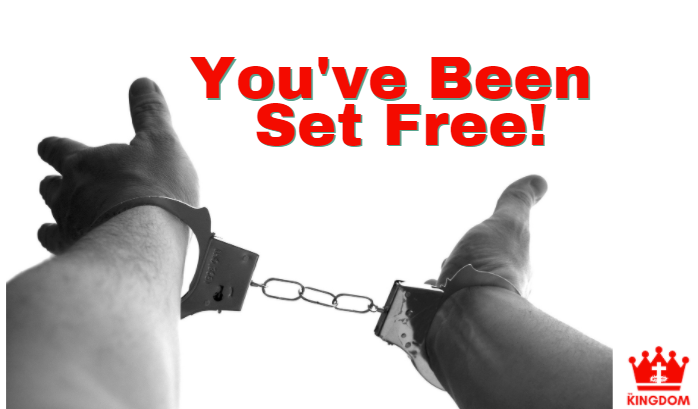 All of our guilt, every last drop – Christ took to the cross. As a believer in Jesus, you now have a guilt free status. There is no membership card but there is a fantastic how to guide called the Bible where you can read all about this Good News!
For He made Him who knew no sin to be sin for us, that we might become the righteousness of God in Him. 2 Corinthians 5:21
Don't get confused and start to think that free pass means "I get to do whatever I want because I'm saved" – that's the devil talking. And he is a liar!
It was never God's intent for us to be enslaved to sin. He wants us happy and free and gave us a way to be just that.
So the next time you feel yourself wanting to stand in that guilt….choose to stand tall in God's everlasting promise and stand guilt free, wearing that beautiful armor of God (Ephesians 6:10-20) and rejoice! You are a child of God and you are set free!
Amen!
He came to his own, and his own people did not receive him. But to all who did receive him, who believed in his name, he gave the right to become children of God. John 1:11-12