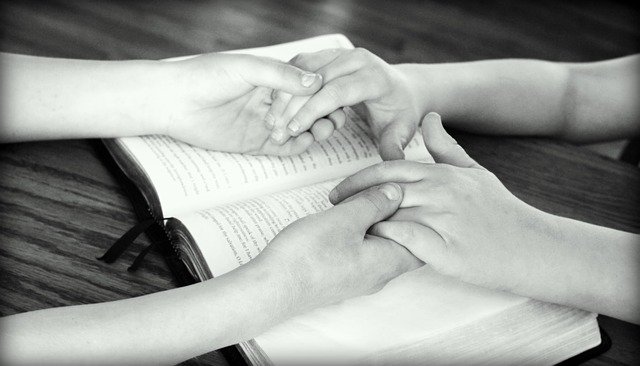 It's incredibly difficult to have hope when you're sad. Grief blocks out the future. It takes away the ability to see anything past where you are right now and the pain that you sit in.
In my daily devotional today, I read a question that caused me to pause and reflect. It said, "Do you believe that God's willingness to help is just a fairy tale?"…
My first thought was almost defensive…"of course I don't believe it's just a fairy tale!"
This is the part that caused me to reflect and hang my head a bit…if I don't believe it's a fairy tale, then why have I stopped turning to Him? Why have I stopped reading His word daily?
It doesn't make much sense, does it?
When we are vulnerable, the devil starts to play. And it's hard to think of a more vulnerable situation someone could be in spiritually then when they sit in grief. There is such a myriad of emotions that someone goes through during the mourning process and I think the devil tries to use all of those emotions to cause doubt in God.
I needed to read that devotional today. It was a stark reminder that even though my faith can be fluid at times, God's promise is not. It never changes. He never fails us.
God's Word offers hope in ALL situations, including my own and I am not exempt from His promise. That no matter how deep my pain is, God is bigger.
Revelation 21:4 has been my mantra over the last few weeks. I read that verse over and over as I sat next to my grandmothers bedside. We read it to her. We reflected on it. It's become a source of comfort for me. It says:
"He will wipe away every tear from their eyes, and death shall be no more, neither shall there be mourning, nor crying, nor pain anymore, for the former things have passed away."
Amen!